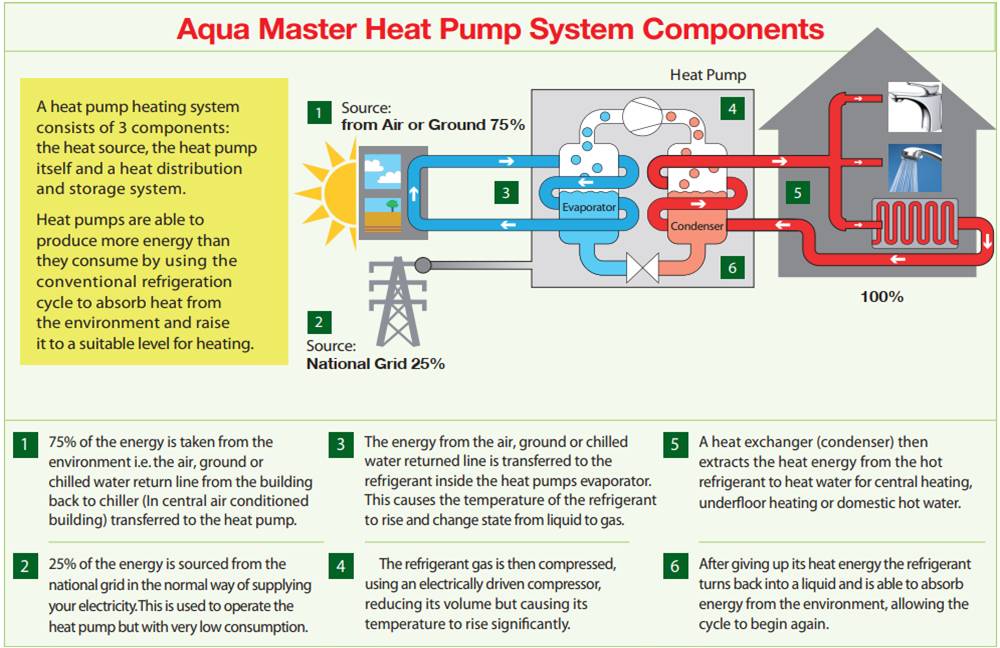 The world is becoming hotter, flatter and more crowded. This is creating demand for Heating & cooling systems which are reliable and energy efficient.
Aqua Master  Heat pump for Water Heating ,cooling and air conditioning
Our  system  lowers  up  to 75%  energy bills for your home on account of above .