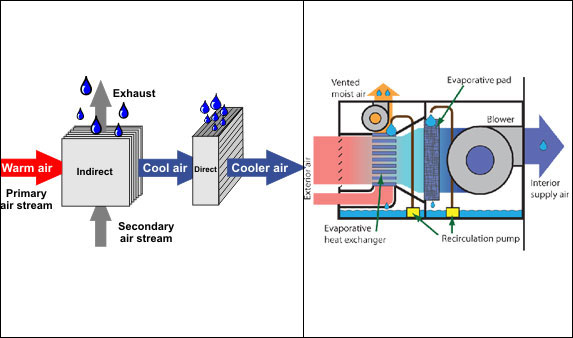 refrigerant based air-conditioning systems requires higher amount of electrical load and operational cost, we have redesigned conventional evaporative cooling systems which uses water as refrigerant to deliver desired level of cooling.
Our energy-efficient and eco-friendly cooling solutions is based on indirect evaporative cooling technology and provides 100% fresh-clean-cool air and is an excellent upgrade over direct evaporative cooler
Our two stage evaporative cooling technology is superior to the single stage evaporative cooling. Our system adds far less moisture to a conditioned space, when compared to direct evaporative cooling system
This is unique cooling technology is preferred for residential, commercial and industrial premises , Kitchens , Gymnasium for cooling fresh air which is essential for comforts &  healthy life.